This is a story that has been inspiring Italians for over 70 years. It is a story of tradition, quality and experience, but it also includes innovation and modernity as well as a desire to grow and take on new challenges. 
It is the gelato that we have always been good at making ever since we first set up as artisanal ice-cream makers in a little parlour in the suburbs. Today we are a market leader in the scoop-gelato industry.  
This story tells of business courage, heavy investments in innovation and manufacturing technology and a knack for knowing how tastes will change. It narrates of passion, pride and determination driving us to produce top-quality flavoursome Italian-style products season after season."
The adventure began with gelato in a parlour and ended up being something much bigger. 70 years on, Sammontana is the largest Italian gelato company and leads the field in the frozen-desserts sector in Italy.
Our pathway has been studded with market successes and achievements in terms of innovation: from Barattolino Sammontana to Stecco Ducale and from Coppa Oro to the Cinque Stelle cone range, not to mention the more recent arrivals created for figure-and-health-conscious customers with light natural ingredients, such as Fruttiamo, a product derived 100% from plants which contains lots of delicious fruit, and Amando, the tasty gelato made from dairy-free gluten-free almond milk. Then, there is the highly successful Non Mordere, a lolly which delights with the soft creaminess of the chocolate.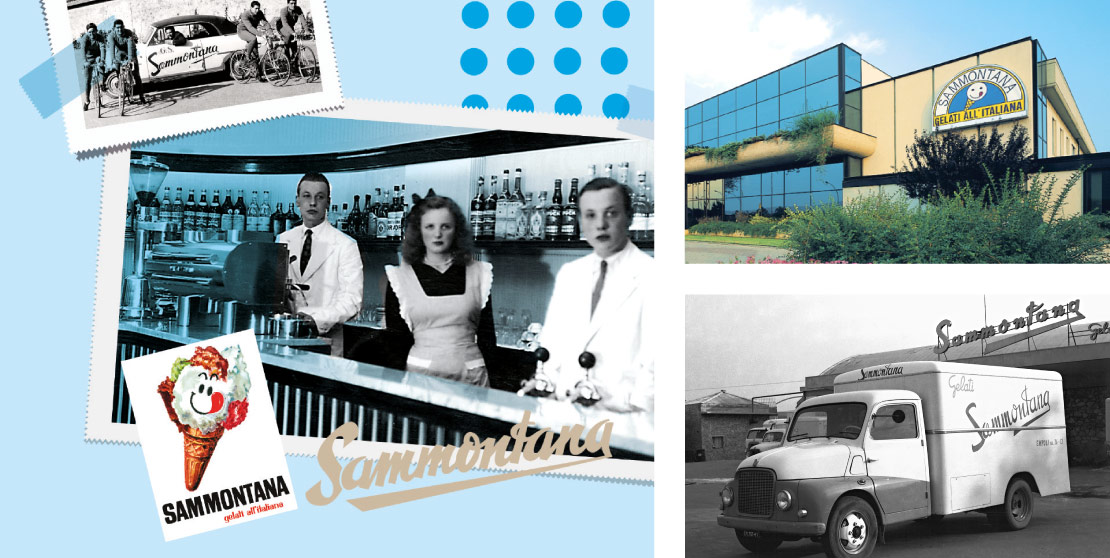 Sammontana knows that in order to deliver quality, safety, innovation and service to people and customers, Quality must be pursued in a global sense and when the concept of quality is extended, the matter becomes more complex, involving the whole company and all it relies on before production (suppliers) and after production (distribution).
The Sammontana Quality team is involved every single day in carefully analysing raw materials and finished products, running line inspections and ensuring that all hygiene-health and system monitoring takes place to high standards.
Working alongside the Quality professionals, we will find the Sammontana Research team whose job it is to create tomorrow's products by performing ongoing research into food trends; this does not only entail looking into and studying what people like to eat, but also assessing the best ingredients and finding ones which are most appropriate for product development.