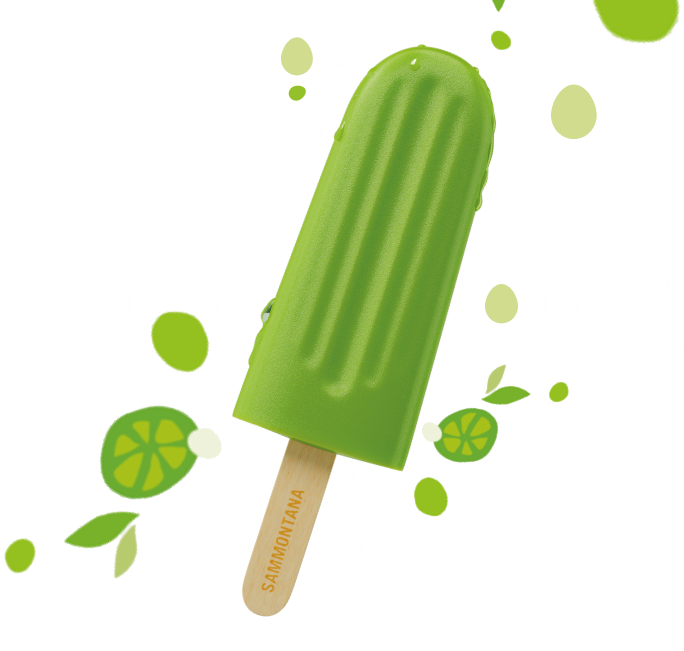 The ice lolly
that helps glaciers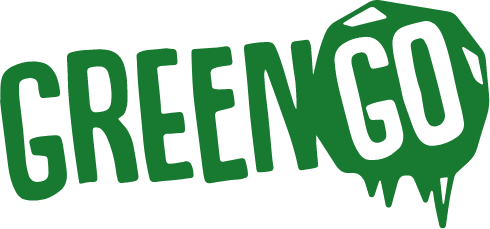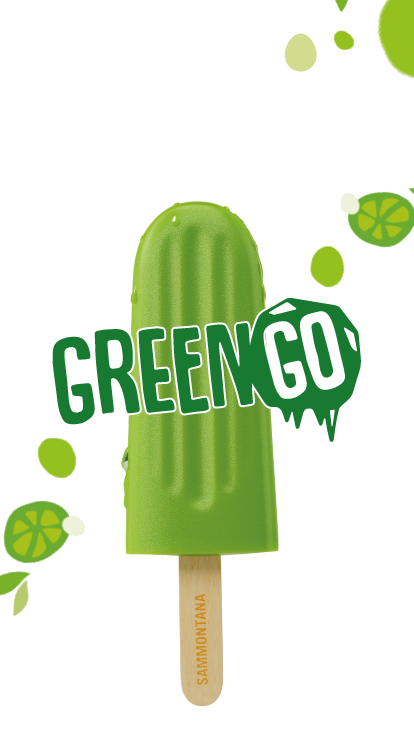 Ice has always been an important aspect of our production process. It's fundamental in enabling us to create our delicious, refreshing and mouthwatering ice lollies and ice creams. And now, it is essential to our latest innovation: an ice lolly that not only delights the tastebuds but lends a helping hand to nature.
A mix of lime,
Spirulina
and sustainability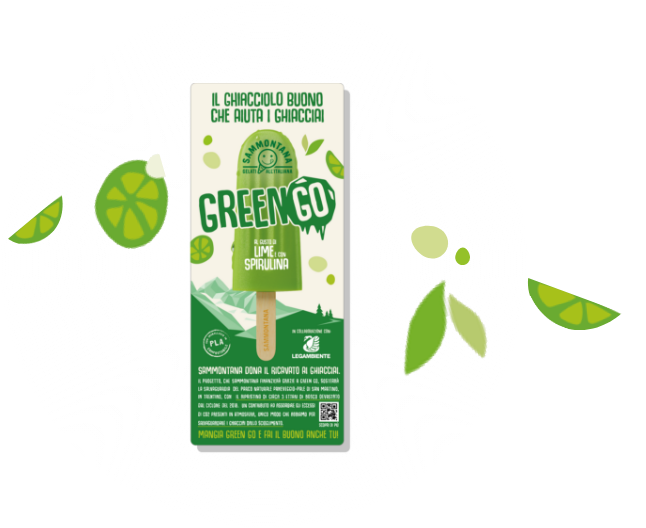 Introducing GreenGO, the new Sammontana ice lolly packed full of goodness, not only with lime and spirulina, but also a contribution towards protecting the Paneveggio Pale di San Martino Natural Park in Italy's Trentino region.

In collaboration with Legambiente, Italy's most prominent environmental association, profits from sales of GreenGO go towards restoring, replanting and safeguarding around 3 hectares of woodland in the park which is located in an area badly hit by Cyclone Vaia in October 2018.
AN ICE LOLLY PACKED WITH HECTARES OF GOODNESS
The woodlands of Paneveggio Pale di San Martino Natural Park need tangible help and Sammontana is delighted to be able to provide that through the Trentino Tree Agreement project, by financing the reforestation of around 3 hectares of land. 
Not only will the project repair the damage caused by the cyclone, it will also increase the absorption of CO2 present in the atmosphere. This is the only way we can help safeguard the mountains and glaciers from rising temperatures.
We have also calculated the CO2 emissions produced during a product's life cycle and undertaken a series of measures to reduce and offset them which you can learn about in the report and certificate contained on the Sammontana Sustainability site.